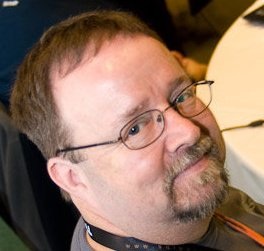 Andy Leonard
Molina Medicaid Solutions
Architect
Andy Leonard is an Architect with Molina Medicaid Solutions, SQL Server database and Integration Services developer, SQL Server MVP, PASS Regional Mentor, and engineer. He is a co-author of Professional SQL Server 2005 Integration Services and SQL Server MVP Deep Dives. Andy blogs for SQLBlog.com. His background includes web application architecture and development, VB, and ASP; SQL Server Integration Services (SSIS); data warehouse development using SQL Server 2000, 2005 and 2008.
 
 
Top Reasons to Attend
PASS Summit 2010

Over 160 technical sessions from the world's top SQL Server and BI experts
2 full days of deep-dive Pre- and Post-Conference Seminars
Networking with thousands of SQL Server MVPs, experts, Microsoft employees, and peers
Face-to-face support with the Microsoft CSS and SQLCAT teams
Ask the Experts Lounge
And much more!