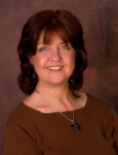 Kalen Delaney
SQLearning
Kalen Delaney has been working with SQL Server for 23 years, and provides advanced SQL Server training to clients around the world, using her own custom-developed curriculum. She has been a SQL Server MVP since 1993 and has been writing about SQL Server almost as long. Kalen has spoken at dozens of technical conferences, including every PASS conference in the US, since the organization's founding in 1999. Kalen is a contributing editor and columnist for SQL Server Magazine and the author or co-author of several of the most deeply technical books on SQL Server, the most recent being SQL Server 2008 Internals, from Microsoft Press. Kalen blogs at www.sqlblog.com and her personal website and schedule can be found at www.SQLServerInternals.com.
 
 
Top Reasons to Attend
PASS Summit 2010

Over 160 technical sessions from the world's top SQL Server and BI experts
2 full days of deep-dive Pre- and Post-Conference Seminars
Networking with thousands of SQL Server MVPs, experts, Microsoft employees, and peers
Face-to-face support with the Microsoft CSS and SQLCAT teams
Ask the Experts Lounge
And much more!