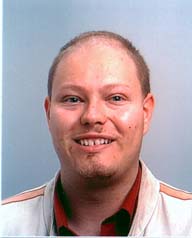 Klaus Aschenbrenner
Klaus Aschenbrenner
SQL Server Consultant
Klaus Aschenbrenner works as an Solution Architect HP in Vienna - Austria. Klaus works with the .NET Framework and especially with the SQL Server 2005/2008 from the very beginnings. In the years 2004 - 2005 Klaus was entitled with the MVP award from Microsoft for his tremendous support in the .NET Community. Klaus has also written the book Pro SQL Server 2008 Service Broker which was published by Apress in the Summer of 2008.
 
 
Top Reasons to Attend
PASS Summit 2010

Over 160 technical sessions from the world's top SQL Server and BI experts
2 full days of deep-dive Pre- and Post-Conference Seminars
Networking with thousands of SQL Server MVPs, experts, Microsoft employees, and peers
Face-to-face support with the Microsoft CSS and SQLCAT teams
Ask the Experts Lounge
And much more!