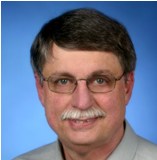 Roger Wolter
Scalability Experts
Architect
Roger Wolter is an architect for Scalability Experts. Prior to joining SE, he worked for 12 years at Microsoft where his projects included COM+, SQLXML, Soap Toolkit, SQL Server Service Broker, XML Datatype, HTTP Endpoints, SQL Server Express, and Master Data Management. Before Microsoft, he worked as a developer, dev manager and architect in Minneapolis MN.
 
 
Top Reasons to Attend
PASS Summit 2010

Over 160 technical sessions from the world's top SQL Server and BI experts
2 full days of deep-dive Pre- and Post-Conference Seminars
Networking with thousands of SQL Server MVPs, experts, Microsoft employees, and peers
Face-to-face support with the Microsoft CSS and SQLCAT teams
Ask the Experts Lounge
And much more!