Database Design for Developers
This session is for software developers tasked with database development. Attend and learn about patterns and anti-patterns of database development, one method for building re-executable Transact-SQL deployment scripts, a method for using SqlCmd to deploy re-executable Transact-SQL deployment scripts, and fodder for a lively discussion about NULLs.
Speaker: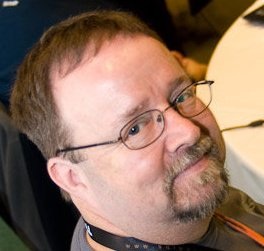 Molina Medicaid Solutions
Architect
Andy Leonard is an Architect with Molina Medicaid Solutions, SQL Server database and Integration Services developer, SQL Server MVP, PASS Regional Mentor, and engineer. He is a co-author of Professional SQL Server 2005 Integration Services and SQL Server MVP Deep Dives. Andy blogs for SQLBlog.com. His background includes web application architecture and development, VB, and ASP; SQL Server Integration Services (SSIS); data warehouse development using SQL Server 2000, 2005 and 2008.
 
 
Top Reasons to Attend
PASS Summit 2010

Over 160 technical sessions from the world's top SQL Server and BI experts
2 full days of deep-dive Pre- and Post-Conference Seminars
Networking with thousands of SQL Server MVPs, experts, Microsoft employees, and peers
Face-to-face support with the Microsoft CSS and SQLCAT teams
Ask the Experts Lounge
And much more!