An MDM Methodololgy with SQL Server 2008 Master Data Services
Introduce a proven master data management methodology that shows the overall approach of mastering core data categories such as Customer data and outlines the key deliverables and artifacts of an MDM project. Also provides a detailed description of the steps that must be taken to "master" a core data category such as Customer, discusses a solid framework that includes a robust participation model and depiction of business rules and workflow that must be followed. And, provides a working example that utilizes Microsoft SQL Server 2008 Master Data Services.
Speaker: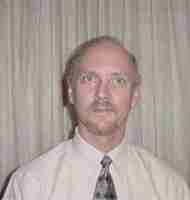 Database Architechs
Managing Principal/Chief Architect
Paul Bertucci is the founder of Database Architechs (www.dbarchitechs.com), a global database consulting firm with offices in the United States and Paris, France. He is one of the primary authors of the SQL Server Unleashed series (2000, 2005 and now 2008 R2), Microsoft SQL Server High Availability, and ADO.NET in 24 Hours (All from SAMS Publishing). He has more than 30 years of experience with database design, data architecture, data replication, performance and tuning, master data management (MDM), data provenance/digital DNA, distributed data systems, data integration, high-availability, and systems integration. He has been the Chief Data Architect for multi-billion dollar companies such as Veritas and Symantec and Chief Enterprise Architect for Autodesk. Paul can be contacted at pbertucci@dbarchitechs.com.
 
 
Top Reasons to Attend
PASS Summit 2010

Over 160 technical sessions from the world's top SQL Server and BI experts
2 full days of deep-dive Pre- and Post-Conference Seminars
Networking with thousands of SQL Server MVPs, experts, Microsoft employees, and peers
Face-to-face support with the Microsoft CSS and SQLCAT teams
Ask the Experts Lounge
And much more!