You Got XML In My Database? What's Up With That?
A brief presentation exploring the marriage of XML and relational databases, including when it works and when it doesn't. Coverage will include an overview of four of the five basic xQuery functions supported by SQL Server 2005+, a couple of use case scenarios, and some tips on how to improve performance using design techniques.
Speaker: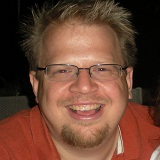 Self
Database Architect
Stuart R Ainsworth, MA, MEd is a Database Architect working in the realm of Financial Information Security; over the last 15 years, he's worked as a Research Analyst, a report writer, a DBA, a programmer, and a public speaking professor. He's one of the chapter leaders for AtlantaMDF, the Atlanta chapter of PASS. A master of air guitar, he has yet to understand the point of Rock Band ("You push buttons? What's that all about?").
 
 
Top Reasons to Attend
PASS Summit 2010

Over 160 technical sessions from the world's top SQL Server and BI experts
2 full days of deep-dive Pre- and Post-Conference Seminars
Networking with thousands of SQL Server MVPs, experts, Microsoft employees, and peers
Face-to-face support with the Microsoft CSS and SQLCAT teams
Ask the Experts Lounge
And much more!