AppFabric Cache and SQL Server 2008
With all the hype about NoSQL going around in the SQL community its about time we looked at a Microsoft's distributed cache-aside solution, AppFabric Cache. In this session we will briefly go over what AppFabric Cache is, what it can and cannot do, as well as some of the compelling features that make it a complimentary product to SQL Server. We will go over some real-world examples on how AppFabric Cache can co-exist with SQL Server and increase performance. In addition, we will compare the speed of the AppFabric Cache in comparison to SQL Server 2008 in both queries and inserts/updates. This chalk-talk will go more in-depth into some of the information presented in the SQLCAT Optimizing application workload & performance by leveraging AppFabric Cache along with SQL Server session.
Speaker:
Microsoft
Senior Program Manager, AppFabric Customer Advisory Team
Over the last decade, Rama Ramani has built experience in enterprise server products across databases, RFID middleware and application server caching technologies. The roles have ranged from systems programming inside the database server, feature PM and now part of the AppFabric Customer Advisory Team working with some of the largest deployments. He has a bachelors degree in computer science from the University of Madras and a masters degree in computer science from the University of Florida.
,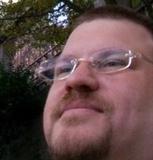 Travelport
Sr. SQL Server Developer
Todd Robinson has been working with SQL Server since the 6.0 release. He currently works for Travelport as a Sr. SQL Server Database Developer focusing on high transaction volume systems in the travel industry. Prior to his role at Travelport, he was an independent consultant for DevSQL, which focused on development and consulting of highly available and scalable systems in the financial, government and telecommunications industries. Todd has been involved as a volunteer with PASS since 2005.
 
 
Top Reasons to Attend
PASS Summit 2010

Over 160 technical sessions from the world's top SQL Server and BI experts
2 full days of deep-dive Pre- and Post-Conference Seminars
Networking with thousands of SQL Server MVPs, experts, Microsoft employees, and peers
Face-to-face support with the Microsoft CSS and SQLCAT teams
Ask the Experts Lounge
And much more!