Building Hierarchy Solutions with SQL Server 2008
Hierarchical solutions used to be "reserved" for experts in the theory of trees and graphs. Not anymore! Learn how the new data type HIERARCHYID in SQL Server 2008 helps to simplify storage and manipulation of hierarchies. Practical examples and comparison with traditional methods like nested sets, adjacency list, and materialized path.
Speaker: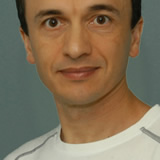 Tangra, Inc.
Database Architect
Plamen is founder of Tangra, specializing in relational database applications analysis, implementation, and tuning. His particular interest is in design patterns, performance and optimization. He has enjoyed building solutions for UNIX, DOS and Windows platforms, with main focus on SQL Server since version 4.21. Plamen is an MVP for SQL Server and has master's degree in computer science with specialization in algorithms and compliers. His certifications include MCSE, MCSD/.NET, MCDBA, MCSA, MCAD.NET, and MCITP.
 
 
Top Reasons to Attend
PASS Summit 2010

Over 160 technical sessions from the world's top SQL Server and BI experts
2 full days of deep-dive Pre- and Post-Conference Seminars
Networking with thousands of SQL Server MVPs, experts, Microsoft employees, and peers
Face-to-face support with the Microsoft CSS and SQLCAT teams
Ask the Experts Lounge
And much more!