The Incredible Shrinking Execution Plan
Come one, come all… Be amazed at the giant query that can shrink into a tiny plan… Be shocked! Be awed! … The Query Optimizer is a powerful thing, and understanding some of the ways it handles objects such as CTEs, views, stored procedures and functions can impact the way your query runs. In this session, MVP Rob Farley will demonstrate ways that the Database Engine can simplify queries, and how you can leverage this in your database implementation. No slides here – just lots of queries and plans.
Speaker: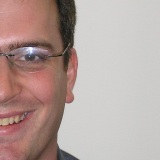 LobsterPot Solutions
Owner / Principal
Rob Farley runs LobsterPot Solutions, a Gold Partner SQL & BI consultancy in Adelaide, Australia. He presents regularly at PASS chapters and conferences such as TechEd Australia and SQLBits (UK), heads up the Adelaide SQL Server User Group, sits on the South Australian committee of the Australian Computer Society and has held Microsoft certifications since 1998 (including MCDBA, MCSD, MCPD and MCITP). He is an MCT and has been a SQL Server MVP since 2006. He has helped create several of the MCP exams, and wrote two chapters for the SQL Server MVP Deep Dives book, and created the PASS chapter map that can be found on the PASS website.
 
 
Top Reasons to Attend
PASS Summit 2010

Over 160 technical sessions from the world's top SQL Server and BI experts
2 full days of deep-dive Pre- and Post-Conference Seminars
Networking with thousands of SQL Server MVPs, experts, Microsoft employees, and peers
Face-to-face support with the Microsoft CSS and SQLCAT teams
Ask the Experts Lounge
And much more!