A Day of Doing Many Things at Once: Multitasking, Parallelism, and Process Distribution
Today's server hardware ships with a massive amount of CPU power. While SQL Server is designed to take advantage of available resources, there are a number of options and patterns that can be used to optimize parallel processing. This full-day seminar starts with an overview of CPU scheduler internals in both Windows and SQLOS. Next, you will learn about intra-query parallelism, where larger tasks are broken into smaller pieces that can be processed simultaneously. You will come to understand how to interpret parallel query plans and wait stats, as well as best practices for parallelism settings. Finally, you will be introduced to techniques for parallel processing at the query level—patterns to help the optimizer do a better job of parallelizing your query and other options, including Service Broker and SQLCLR. After attending this seminar, you will be in total control of your CPUs, able to compel your server to use every clock tick to your end users' advantage.
Get more information on this seminar--including a full outline--from this post on Adam's blog
Click here to download a preview of some of the content that will be presented during this seminar!
Read Q&A blog on this session.
Speaker: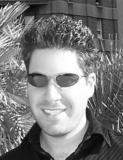 SQLblog.com
Database Consultant
Adam Machanic is a Boston-based independent database consultant, writer, and speaker. Adam has written for numerous Web sites and magazines, including SQLblog, Simple Talk, Search SQL Server, SQL Server Professional, CoDe, and VSJ. He has also contributed to several books on SQL Server, including "SQL Server 2008 Internals" (Microsoft Press, 2009) and "Expert SQL Server 2005 Development" (Apress, 2007). Adam regularly speaks at user groups, community events, and conferences on a variety of SQL Server and Microsoft .NET-related topics. He is a Microsoft Most Valuable Professional (MVP) for SQL Server, Microsoft Certified IT Professional (MCITP), and a member of the INETA North American Speakers Bureau.
 
 
Top Reasons to Attend
PASS Summit 2010

Over 160 technical sessions from the world's top SQL Server and BI experts
2 full days of deep-dive Pre- and Post-Conference Seminars
Networking with thousands of SQL Server MVPs, experts, Microsoft employees, and peers
Face-to-face support with the Microsoft CSS and SQLCAT teams
Ask the Experts Lounge
And much more!