Indexing Strategies that work: Covering - Concepts, Concerns, Costs
In my highly rated spotlight session at PASS 2009, I spent only 90 minutes on this incredibly important topic and I could have done many more demos. This year, we're going to spend the entire day focusing on the concepts, concerns and costs associated with the single most important tuning feature in indexing strategies: covering. Do you really know when and how to use this appropriately? Do you know what features provide covering options? Indexing is by far the most important aspect to database performance and health. But, do you have the right indexes? And, how are these indexes being used? This will be a demo packed session with numerous examples so that your indexing strategies come together for the best balance. In addition to looking at which indexes work for what types of queries, we'll look at the DMVs that can help us better understand where to look but we'll also get insight into the pitfalls of these tools. DBAs, Devs and DB Architects can all benefit from this workshop.
Speaker: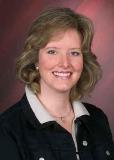 SQLskills.com
SQL Server MVP, Microsoft Regional Director and founder of SQLskills.com (1995) - which she now runs with her husband Paul Randal. Working together, Kimberly and Paul enjoy the ability to work on different types of projects – from consulting to speaking to writing to presenting. Kimberly is a writer/editor for SQL Server Magazine; authored multiple whitepapers on SQL Server 2005; authored the Index Internals chapter of the MSPress release SQL Server 2008 Internals and acted as an editor for SQL Server MVP Deep Dives. Kimberly has presented lectures and seminars since 1996 and is consistently top-rated both on quality of technical content and presentation style. Kimberly helps customers tackle their availability and performance problems as well as design and architect appropriate solutions.
,
SQLskills.com
CEO
Paul S. Randal is the CEO of SQLskills.com, which he runs with his wife Kimberly L. Tripp. Paul is a SQL Server MVP, Microsoft Regional Director and Contributing Editor for TechNet Magazine. He holds a patent (with Microsoft) on consistency checking technology. Paul started in the industry in 1994 working for DEC on the VMS file system and its check/repair tools (the equivalent of chkdsk for NTFS). In 1999 he moved to Microsoft to work on SQL Server, specifically on DBCC. For SQL Server 2000, he concentrated on index fragmentation - well, removing it! - writing both DBCC INDEXDEFRAG and DBCC SHOWCONTIG, plus various algorithms in DBCC CHECKDB to support it being able to run online. Paul then spent the first 3 years of SQL Server 2005 development rewriting the DBCC CHECKDB and repair code-base, gaining extensive insight into disaster recovery scenarios and problems through close partnership with the SQL Server PSS (Product Support) group. Paul spent the remaining two years of SQL Server 2005 development leading/managing a 9-person development team in the Core Storage Engine. His team was responsible for data access and storage (DBCC, space allocation, indexes & heaps, pages & records, text/LOB storage, snapshot isolation, bulk load etc). For SQL Server 2008, Paul decided to put his customer passion to better use and switch to a Program Management role within the Storage Engine team - first with responsibility for the entire Storage Engine for a year, and then with a narrower, more hands-on focus on the Core Storage Engine. This involved both feature set definition plus customer and partner engagements. It was during this phase of Paul's career that he first started public speaking, with his first session being on DBCC Internals at TechEd US 2006. This was also where he met Kimberly, and they were subsequently married July 29th 2007. In 2007, after almost 9 years on the SQL Server team, Paul left Microsoft to join Kimberly running SQLskills.com and pursuing his new-found passion for writing, teaching, and consulting. Paul is a regular, top-rated presenter at conferences and user groups around the world on high-availability, disaster recovery, database maintenance, and Storage Engine internals. Paul also teaches classes on Database Maintenance and High-Availability at Microsoft, on a wide variety of topics in public classes around the world, and is a course author/instructor for the Microsoft Certified Master - Database/SharePoint qualifications. His popular blog is at http://www.sqlskills.com/blogs/paul/.
 
 
Top Reasons to Attend
PASS Summit 2010

Over 160 technical sessions from the world's top SQL Server and BI experts
2 full days of deep-dive Pre- and Post-Conference Seminars
Networking with thousands of SQL Server MVPs, experts, Microsoft employees, and peers
Face-to-face support with the Microsoft CSS and SQLCAT teams
Ask the Experts Lounge
And much more!