Tales from the Trenches: GUIDs – Use, Abuse and How to Move Forward
Since the addition of the GUID (Microsoft's implementation of the UUID), my life as a consultant and "tuner" has been busy. I've seen databases designed with GUID keys run fairly well with small workloads but completely fall over and fail because they just cannot scale. And, I know why GUIDs are chosen – it simplifies the handling of parent/child rows in your batches so you can reduce round-trips or avoid dealing with identity values. And, yes, sometimes it's even for distributed databases and/or security that GUIDs are chosen. I'm not entirely against ever using a GUID but overusing and abusing GUIDs just has to be stopped! Please, please, please let me give you better solutions and explanations on how to deal with your parent/child rows, round-trips and clustering keys! Come to this session and you'll really understand the *true* cost of GUIDs. We'll look at programming, storage, maintenance, and above all – performance; I think you'll be surprised at how much these really cost!
Speaker: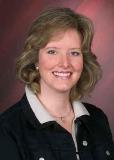 SQLskills.com
SQL Server MVP, Microsoft Regional Director and founder of SQLskills.com (1995) - which she now runs with her husband Paul Randal. Working together, Kimberly and Paul enjoy the ability to work on different types of projects – from consulting to speaking to writing to presenting. Kimberly is a writer/editor for SQL Server Magazine; authored multiple whitepapers on SQL Server 2005; authored the Index Internals chapter of the MSPress release SQL Server 2008 Internals and acted as an editor for SQL Server MVP Deep Dives. Kimberly has presented lectures and seminars since 1996 and is consistently top-rated both on quality of technical content and presentation style. Kimberly helps customers tackle their availability and performance problems as well as design and architect appropriate solutions.
 
 
Top Reasons to Attend
PASS Summit 2010

Over 160 technical sessions from the world's top SQL Server and BI experts
2 full days of deep-dive Pre- and Post-Conference Seminars
Networking with thousands of SQL Server MVPs, experts, Microsoft employees, and peers
Face-to-face support with the Microsoft CSS and SQLCAT teams
Ask the Experts Lounge
And much more!