Why all database Applications need SQL Server Spatial
A majority of database applications have a spatial component, ranging from an address field to a GPS location. This session shows techniques on how this data can be prepared, processed and utilized for spatial quering in SQL Server 2008. We will introduce the SQL Spatial functionality and present examples on geocoding, data loading, spatial quering and visualizing the spatial results on Bing Map.
Speaker:
Microsoft Corp
Principal Program Manager Lead
Michael Rys is principal program manager lead in the SQL Server team owning the Beyond Relational scenario. He has worked on SQL Server since SQL Server 2000 and has worked on the XML support and spatial indexing among other things. He also represents Microsoft Corp. in the W3C XML Query working group and the ANSI SQL standardization effort. He joined Microsoft in 1998 after performing research in the areas of object-oriented and semi-structured databases, multi-level transaction management, and distributed heterogeneous information integration at Stanford University and at the Swiss Federal Institute of Technology in Zurich where he earned his PhD. Michael is a senior member of ACM and IEEE and has given many presentations and contributed to several books on XML and databases.
,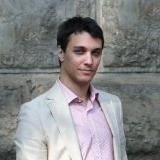 Microsoft
Program Manager
Milan Stojic is a PM for SQL Server Spatial feature. He has been working for Microsoft for the past 2 years on the future versions of Sql Server. This includes work on Spatial functionality, Full-text Search and other beyond relational types and features.
 
 
Top Reasons to Attend
PASS Summit 2010

Over 160 technical sessions from the world's top SQL Server and BI experts
2 full days of deep-dive Pre- and Post-Conference Seminars
Networking with thousands of SQL Server MVPs, experts, Microsoft employees, and peers
Face-to-face support with the Microsoft CSS and SQLCAT teams
Ask the Experts Lounge
And much more!