Query Tuning Tips
Given a SQL Server querying problem there's much that you can do to enable a good performing solution. Tuning involves arranging an optimal physical environment,(e.g., by creating supporting indexes), as well as writing the query in a way that it would get an optimal execution plan. Many factors can affect the efficiency of the solution including the availability of indexes, data distribution and density, and others. In different scenarios, a different solution could be the most efficient for the same querying problem. Query tuning could be considered an art. This session will provide various tips to do efficient query tuning and demonstrate those through specific tuning examples.
Speaker: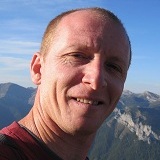 Solid Quality Mentors
Mentor and Co-Founder
Itzik Ben-Gan is a Mentor and Co-Founder of Solid Quality Mentors. A SQL Server Microsoft MVP (Most Valuable Professional) since 1999, Itzik has delivered numerous training events around the world focused on T-SQL Querying, Query Tuning and Programming. Itzik is the author of several books including "Microsoft SQL Server 2008: T-SQL Fundamentals," "Inside Microsoft SQL Server 2008: T-SQL Querying" and "Inside Microsoft SQL Server 2008: T-SQL Programming." He has written many articles for SQL Server Magazine as well as articles and whitepapers for MSDN. Itzik's speaking activities include Tech·Ed, DevWeek, SQLPASS, SQL Server Magazine Connections, various user groups around the world, and Solid Quality Mentors' events to name a few. Itzik is the author of Solid Quality Mentors' Advanced T-SQL Querying, Programming and Tuning and T-SQL Fundamentals courses along with being a primary resource within the company for their T-SQL related activities.
 
 
Top Reasons to Attend
PASS Summit 2010

Over 160 technical sessions from the world's top SQL Server and BI experts
2 full days of deep-dive Pre- and Post-Conference Seminars
Networking with thousands of SQL Server MVPs, experts, Microsoft employees, and peers
Face-to-face support with the Microsoft CSS and SQLCAT teams
Ask the Experts Lounge
And much more!