Data Warehouse Design and Architecture Best Practices
A successful data warehouse project begins with the right design and solution architecture. Why? Because a poor design leads to bad performance, limited scalability, and even user rejection. And poor solution architecture leads to solution instability, data quality issues, and challenging data integration. This session gets you started in the right direction by covering the design and architecture principles of data warehouse solutions. We'll look at the most common mistakes and address how to drive toward the right data modeling and solution architecture for your data warehouse application. We will begin by reviewing dimensional design theory and then dive into planning your data warehouse infrastructure and data architecture. If you are involved in planning, developing or maintaining a DW solution, don't miss out!
Speaker: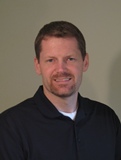 Solid Quality Mentors
Mentor
Erik Veerman (SQL Server MVP) is a Mentor for Solid Quality Mentors focusing on training, mentoring and architecting solutions on the SQL Server BI platform. His industry recognition includes Microsoft's Worldwide BI Solution of the Year and SQL Server Magazine's Innovator Cup winner. Erik is the lead author for the Business Intelligence Training Kits (MS Press 70-445, 70-448) and a co-author of the WROX Integration Services titles (Professional SSIS & Expert SSIS). Erik has designed dozens of BI solutions across a broad business spectrum-telecommunications, marketing, retail, commercial real estate, finance, supply chain, and information technology. His experience with high volume multi-terabyte environments and SQL Server 64-bit has enabled clients to scale their Microsoft-based BI solutions for optimal potential. As an expert in OLAP design, ETL processing, and dimensional modeling, Erik is a presenter, author and instructor. He led the ETL architecture and design for the first production implementation of Integration Services (SSIS) and helped drive the ETL standards and best practices for SSIS on Microsoft's SQL Serverreference initative, Project REAL. As a resident of Atlanta, Erik often speaks at the Atlanta PASS Chapter user group. Furthermore, he has presented at the PASS summit for the last several years as well as the SQL Connections conference, and is often a speaker for the SQL Server Magazine road-shows or Microsoft launch events.
 
 
Top Reasons to Attend
PASS Summit 2010

Over 160 technical sessions from the world's top SQL Server and BI experts
2 full days of deep-dive Pre- and Post-Conference Seminars
Networking with thousands of SQL Server MVPs, experts, Microsoft employees, and peers
Face-to-face support with the Microsoft CSS and SQLCAT teams
Ask the Experts Lounge
And much more!