ETL: The Linchpin for the Complete Data Warehouse
The ETL application is the unloved--and often mistreated--workhorse of the data warehouse / business intelligence system. But the design and smooth operation of the ETL system is second only to the data model in its impact on the acceptability and performance of your BI system. In this session we describe: - The Kimball Method recommended architecture for an ETL system on the SQL Server 2008 R2 platform - ETL team composition, skills, and management , and how to most effectively use external resources - Different styles of ETL development within SSIS, and how to decide which style works best for your team
Speaker: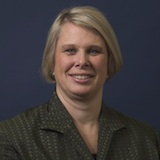 Kimball Group
Partner
Joy Mundy has focused on data warehousing and business intelligence since the early 1990s, specializing in business requirements analysis, dimensional modeling, and business intelligence systems architecture. Joy co-founded InfoDynamics LLC, a data warehouse consulting firm, then joined Microsoft WebTV to develop closed-loop analytic applications and a packaged data warehouse. Before returning to consulting in 2004, Joy worked in Microsoft SQL Server product development, managing a team that developed the best practices for building business intelligence systems on the Microsoft platform. Joy began her career as a business analyst in banking and finance. She graduated from Tufts University with a BA in Economics, and from Stanford with an MS in Engineering Economic Systems.
 
 
Top Reasons to Attend
PASS Summit 2010

Over 160 technical sessions from the world's top SQL Server and BI experts
2 full days of deep-dive Pre- and Post-Conference Seminars
Networking with thousands of SQL Server MVPs, experts, Microsoft employees, and peers
Face-to-face support with the Microsoft CSS and SQLCAT teams
Ask the Experts Lounge
And much more!