Creating a BI solution from A to Z
This workshop is aimed to all people who find themselves thrown into the big, big world of Business Intelligence. Here you'll learn how to create a business intelligence solution from zero, learning the basic principles and different design techniques: star and snowflake schemas, fact and dimension tables. Inmon and Kimball will be names which you will be familiar with after this intensive BI deep dive. Of course, after having defined the data warehouse, we'll move on to show how to use Integration Services and Analysis Services to load the data that will empower your end users so they will enjoy your work at its maximum and you'll love the work you have done! Everything explained will come from real-world experience, giving you not only the technical knowledge but, equally important, the architectural vision and the best practices you'll need to enforce to make a BI solution a success.
Read Q&A blog on this session.
Speaker: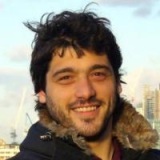 Solid Quality Mentors
Data Architect & Mentor
Davide Mauri is a Solid Quality Mentor and a member of the Board of Directors of Solid Quality Mentors Italia. A well known Microsoft SQL Server MVP (Most Valuable Professional), MCP, MCAD, MCDBA, and MCT, and acclaimed speaker at international SQL Server conferences, Davide enjoys working with T-SQL, Relational Modeling and studying the theory behind it. Additionally, he is well grounded in Reporting Services, .NET and the object-oriented principles, and has a very good and deep knowledge on Integration Services and Analysis Services, giving him a well rounded area of expertise around the Microsoft Data Platform, allowing him to have the correct vision and experience to handle development of complex Business Intelligence solution. He is a course author for Solid Quality Mentors, including the seminars about Upgrading to SQL 2008, co-author of the book "Smart Businees Intelligence Solutions with SQL Server 2008" and author of the well-known DTExec replacement tool DTLoggedExec (http://dtloggedexec.davidemauri.it)
 
 
Top Reasons to Attend
PASS Summit 2010

Over 160 technical sessions from the world's top SQL Server and BI experts
2 full days of deep-dive Pre- and Post-Conference Seminars
Networking with thousands of SQL Server MVPs, experts, Microsoft employees, and peers
Face-to-face support with the Microsoft CSS and SQLCAT teams
Ask the Experts Lounge
And much more!