Building an ETL Automation Framework
Data Marts and Data Warehouses are fast becoming an integral part of the critical reporting infrastructure in organizations. As a result, the ETL processes that load data into these systems become very important. They need to be robust, reliable and dependent and easily manageable. As a result, your ETL processes need proper mechanisms to handle process failures and restart, rollback, manage dependencies as well as perform data consistency check. Many of these repeatable processes for loading dimensions and fact tables can be implemented in templates to ensure consistent process and management across the entire ETL process. This session will cover the common ETL scenarios and concerns, review common processes and finally show how to implement these repeatable processes in templates that allow consistent process management across all packages and improve developer productivity.
Speaker: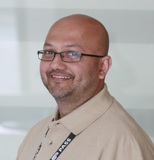 Solid Quality Mentors
Mentor
Rushabh Mehta is a Business Intelligence Mentor and Trainer at Solid Quality Mentors, with over 10 years of experience architecting, leading and developing large complex Business Intelligence solutions for enterprise clients. He has written and delivered over 4000 hours of advanced Business Intelligence training to IT Professionals and organizations around the world. His trainings reflect his practical experiences and learning's. Rushabh is a well-known speaker at large conferences and user groups around the world. In addition to being an active technical professional, Rushabh is the Managing Director of Solid Quality India Pvt. Ltd., a subsidiary of Solid Quality Mentors. Rushabh is also the President of the Professional Association for SQL Server (SQLPASS)and a SQL Server MVP.
 
 
Top Reasons to Attend
PASS Summit 2010

Over 160 technical sessions from the world's top SQL Server and BI experts
2 full days of deep-dive Pre- and Post-Conference Seminars
Networking with thousands of SQL Server MVPs, experts, Microsoft employees, and peers
Face-to-face support with the Microsoft CSS and SQLCAT teams
Ask the Experts Lounge
And much more!