Monitoring Cube Performance and Usage
To detect possible performance and service level issues with Analysis Services (SSAS), it is important to understand how it interacts with the operating system. In fact, resources consumed by Analysis Services are controlled by the operating system and this session will show what counters to monitor (and how to do it) for getting memory, CPU and I/O consumption made by SSAS. Then, there will be a description of specific tools like SQL Server Profiler, ASTrace, Activity Viewer and MDX Studio, which will be used both alone and integrated with operating system counters. This session content is based on a chapter of the book Expert Cube Development with Microsoft SQL Server 2008 Analysis Services, written by Marco Russo, Alberto Ferrari and Chris Webb.
Speaker: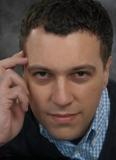 SQLBI
Consultant
Marco Russo is a consultant and trainer in Business Intelligence and software development. He has particular competence and experience of BI solutions in sectors like financial services (including complex OLAP designs in banking area), manufacturing and commercial distribution. Marco wrote "The many-to-many revolution" about multidimensional modeling, is one of the authors of the SQLBI Methodology and of the books "Microsoft PowerPivot for Excel 2010: Give Your Data Meaning", "Expert Cube Development with Microsoft SQL Server 2008 Analysis Services" and "LINQ Programming". He has been a speaker at previously editions of PASS Summit and Microsoft BI Conference (co-located with TechEd NA).
 
 
Top Reasons to Attend
PASS Summit 2010

Over 160 technical sessions from the world's top SQL Server and BI experts
2 full days of deep-dive Pre- and Post-Conference Seminars
Networking with thousands of SQL Server MVPs, experts, Microsoft employees, and peers
Face-to-face support with the Microsoft CSS and SQLCAT teams
Ask the Experts Lounge
And much more!