Implementing a Data Cleansing Component for SSIS
The application of standard data cleansing routines is a best practice to ensure consistency across data integrated from multiple systems. Examples of data cleansing include translation of NULL values to defaults, trimming string values, and consistent formatting for textual data such as telephone and social security numbers. While these routines can be implemented using standard SSIS components, the resulting logic must be duplicated for each source and column which creates a development and maintenance burden. This session will walk through the process of creating common data cleansing routines in a custom component, enabling code reuse with minimal effort across many packages. Best practices for component development will be a focus throughout the session.
Speaker: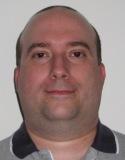 Varigence
BI Architect
John Welch is BI Architect with Varigence. Varigence builds tools and frameworks that enable the creation and management of end-to-end business intelligence solutions with unprecedented ease and speed. John has been working with business intelligence and data warehousing technologies for 9 years, with a focus on Microsoft products in heterogeneous environments. He is a Microsoft Most Valued Professional (MVP) and an experienced speaker, having given presentations at Professional Association for SQL Server (PASS) conferences, the Microsoft Business Intelligence conference, Software Development West (SD West), Software Management Conference (ASM/SM), and others. He has also contributed to three recent books on SQL Server 2008, "Microsoft SQL Server 2008 Management and Administration", "Smart Business Intelligence Solutions with Microsoft SQL Server 2008", and "SQL Server MVP Deep Dives".
 
 
Top Reasons to Attend
PASS Summit 2010

Over 160 technical sessions from the world's top SQL Server and BI experts
2 full days of deep-dive Pre- and Post-Conference Seminars
Networking with thousands of SQL Server MVPs, experts, Microsoft employees, and peers
Face-to-face support with the Microsoft CSS and SQLCAT teams
Ask the Experts Lounge
And much more!