Applied SSIS Design Patterns, Part 2
"Design Patterns" is more than a trendy buzz phrase; design patterns are a way of breaking down complex development projects into manageable tasks. They lend themselves to several development methodologies and apply to SSIS development. Chances are you're using your own design patterns now! At the PASS Summit 2009, Andy Leonard demonstrated ways to use some less-deocumented features of SSIS. At the PASS Summit 2010 Andy shares more SSIS Design Patterns. This session includes patterns: - to migrate SSIS packages through your enterprise without editing connection managers; - to load data from variable-length row files; - to extend the functionality of the parent-child pattern to create SSIS execution groups. The session is designed for those with little or no exposure to design patterns or application development methodologies; but with good experience in SSIS. The goal is to introduce the science, terminology, and philosophy of design patterns to those wishing to learn more.
Speaker: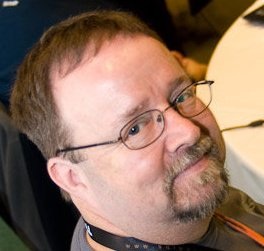 Molina Medicaid Solutions
Architect
Andy Leonard is an Architect with Molina Medicaid Solutions, SQL Server database and Integration Services developer, SQL Server MVP, PASS Regional Mentor, and engineer. He is a co-author of Professional SQL Server 2005 Integration Services and SQL Server MVP Deep Dives. Andy blogs for SQLBlog.com. His background includes web application architecture and development, VB, and ASP; SQL Server Integration Services (SSIS); data warehouse development using SQL Server 2000, 2005 and 2008.
 
 
Top Reasons to Attend
PASS Summit 2010

Over 160 technical sessions from the world's top SQL Server and BI experts
2 full days of deep-dive Pre- and Post-Conference Seminars
Networking with thousands of SQL Server MVPs, experts, Microsoft employees, and peers
Face-to-face support with the Microsoft CSS and SQLCAT teams
Ask the Experts Lounge
And much more!