SQLCAT: Designing scalable and complex Analysis Service Cubes: Lessons learned from the Field (90 mins)
The purpose of this session is to highlight issues, best practices, and lessons learned from a select group of SQL Server's Enterprise customers. Some example of the customer projects we will cover in this session: - AdCenter and their 6TB SSAS environment: two 3TB OLAP cubes - A very large beverage and bottler company and their issues (may be able to reveal name by TR10) - XBox Live and their planned petabyte warehouse and cubes that go with it; issues include distinct count, and SSD drives We will also cover in detail technical issues surrounding: - Analysis Services Scale Out Using Read-Only - Analysis Services ROLAP Case Study.
Speaker: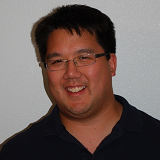 Microsoft
Senior Program Manager
Denny Lee is a Senior Program Manager based out of Redmond, WA in the SQL Customer Advisory Team (SQLCAT) - DW/BI Group. He has more than 15 years experience as a developer and consultant implementing software solutions to complex OLTP and data warehousing problems. His industry experience includes accounting, human resources, automotive, retail, web analytics, telecommunications, and healthcare. He had helped create the first OLAP Services reporting application in production at Microsoft and is a co-author of "Professional Microsoft PowerPivot for Excel and SharePoint", "Professional Microsoft SQL Server Analysis Services 2008 with MDX", "Professional Microsoft SQL Server 2000 Data Warehousing with Analysis Services" and "Transforming Healthcare through Information: Case Studies". In addition to contributing to the SQLCAT Blog, SQL Server Best Practices, and SQLCAT.com, you can also review Denny's Blog (http://dennyglee.com). Denny specializes in developing solutions for Enterprise Data Warehousing, Analysis Services, and Data Mining; he also has focuses in the areas of Privacy and Healthcare.
,
Microsoft
Senior Program Manager
Thomas has been working with SQL Server since version 6.5 and performance tuned cubes since OLAP Server 7.0. He has worked on some of the largest cubes in the world. Performing fast loading of warehousing and removing every bottleneck is one of Thomas specialties. He holds a master degree in computer science and has 10+ years of experience with developer coaching and scalable architectures on both OLTP and OLAP systems.
 
 
Top Reasons to Attend
PASS Summit 2010

Over 160 technical sessions from the world's top SQL Server and BI experts
2 full days of deep-dive Pre- and Post-Conference Seminars
Networking with thousands of SQL Server MVPs, experts, Microsoft employees, and peers
Face-to-face support with the Microsoft CSS and SQLCAT teams
Ask the Experts Lounge
And much more!