Report Builder 3 What's in it for You
With SQL Server 2008 R2, Reporting Services and the new Report Builder 3.0 will introduce many new capabilities. In this fast-paced, demo-intensive session you will see how the new visualization techniques, especially the new map control can be used for a completely new way of looking at data and make your creativity room, together with the news sparkline, data bar and indicator controls. A special highlight will be an implementation of dynamic zooming in & out on maps without losing focus. Other things to watch in action are the new Lookup-Functions, Aggregates of Aggregates, rendering-format dependent layout and valuable Report Server improvements such as report parts, shared datasets. If you want to find out what the new release of Reporting Services holds in store for you, you won't want to miss this session.
Speaker: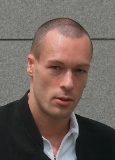 SARPEDON Quality Lab
Sr Technical Consultant
Andreas Wolter (MCT, MCITPDD, MCITPBID, MCITPDA, MCDBA, MCSA) has been working since a decade with SQL Server, holding professional classes or developing at customers sites. With his company SARPEDON Quality Lab (http://www.SarpedonQualityLab.com) he specializes in the development and optimization of database-systems and data warehouse-environments, with security being particularly close to his heart. Visit his blog at http://www.vb-magazin.de/forums/blogs/andreaswolter
 
 
Top Reasons to Attend
PASS Summit 2010

Over 160 technical sessions from the world's top SQL Server and BI experts
2 full days of deep-dive Pre- and Post-Conference Seminars
Networking with thousands of SQL Server MVPs, experts, Microsoft employees, and peers
Face-to-face support with the Microsoft CSS and SQLCAT teams
Ask the Experts Lounge
And much more!