Demystifying MDX in Reporting Services
As an enterprise reporting solution, Reporting Services can consume many different types of data sources, including Analysis Services cubes and PowerPivot workbooks. You can build simple reports using a graphical design interface in Reporting Services without learning the Multidimensional Expressions (MDX) language, but to fully leverage multidimensional data in your reports, you should develop a solid understanding of this language and how to structure your query to facilitate the report design process. In this session, we'll review how the graphic designer constructs an MDX query, explore ways that you might want to change the generated query, and demonstrate how to work with parameterized MDX queries. We'll also explore how to use T-SQL stored procedures to call MDX queries.
Speaker: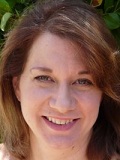 Data Inspirations
Principal
Stacia Misner is the founder of Data Inspirations which delivers global business intelligence consulting and education services. She is a consultant, educator, mentor, and author specializing in business intelligence solutions. Stacia has more than 25 years of experience in information technology and has focused on BI over the last 10 years.
 
 
Top Reasons to Attend
PASS Summit 2010

Over 160 technical sessions from the world's top SQL Server and BI experts
2 full days of deep-dive Pre- and Post-Conference Seminars
Networking with thousands of SQL Server MVPs, experts, Microsoft employees, and peers
Face-to-face support with the Microsoft CSS and SQLCAT teams
Ask the Experts Lounge
And much more!