So Happy Together - Tips for Getting the Most from SSRS in SP Integrated Mode
Operating Reporting Services in SharePoint integrated mode adds a number of features to the SSRS environment. Learn why your organization should consider running in SP integrated mode or if your organization is already using SP integrated mode, make sure you are getting the most out of this environment.
Speaker: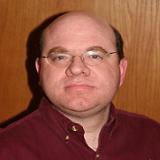 Superior Consulting Services
Chief of Technology and BI Practice Manager
Brian is a Microsoft Certified Solution Developer (MCSD) and a Microsoft Certified Database Administrator (MCDBA), and served as a member of the original Reporting Services development team as a consultant to Microsoft. In that role, he contributed to the original code base of Reporting Services. A respected speaker, Brian has presented at national conferences and events, including the SQL Server Magazine Connections Conference, the PASS Community Summit and the Microsoft Business Intelligence Conference. He has also provided training and mentoring on business intelligence and Reporting Services across the country. Brian is the author of "Microsoft SQL Server 2008 Reporting Services" and "Delivering Business Intelligence with Microsoft SQL Server 2008" both from McGraw-Hill Professional, and has been a past contributor and columnist for SQL Server Magazine.
 
 
Top Reasons to Attend
PASS Summit 2010

Over 160 technical sessions from the world's top SQL Server and BI experts
2 full days of deep-dive Pre- and Post-Conference Seminars
Networking with thousands of SQL Server MVPs, experts, Microsoft employees, and peers
Face-to-face support with the Microsoft CSS and SQLCAT teams
Ask the Experts Lounge
And much more!