PowerPivot: advanced data modeling
During this session we are going to analyze common business problems that require and avanced usage of DAX functions and data modeling. Examples include banding of price in ranges, advanced simulation with the usage of many to many relationships, usage of dynamic sets in PowerPivot and many other examples, all taken from budgeting common problems.
Speaker: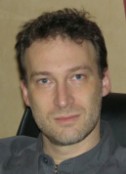 SQLBI
Consultant
Alberto Ferrari is a consultant and trainer in BI development in Italy. His main interests are in the methodological approaches to BI development. His thoughts about it are shown at http://www.sqlbi.eu/SqlBiMethodology.aspx where, with Marco Russo, they describe a complete methodological approach to BI development. He spent several years working with SSIS and SSAS for the banking and manufacturing industries. He normally works as a consultant for SW developers who are interested in the creation of complex BI solutions.
 
 
Top Reasons to Attend
PASS Summit 2010

Over 160 technical sessions from the world's top SQL Server and BI experts
2 full days of deep-dive Pre- and Post-Conference Seminars
Networking with thousands of SQL Server MVPs, experts, Microsoft employees, and peers
Face-to-face support with the Microsoft CSS and SQLCAT teams
Ask the Experts Lounge
And much more!