Know thy Report Server!
How much do you know about what your report server is doing? Are you able to determine who's running what reports when? Their costs? How about who has access to what reports or folders? Or if you have a server farm, where is most of the work going? Can you intepret the esoteric log files? Better yet, do you know how to correlate that information with activity recorded in the ReportServer database? This session will focus on the massive amount of information available from the ReportServer database, how to properly access it/manipulate it (a straight SQL query isn't a great idea) and the various tools available to expose ReportServer information. This session will include mostly demonstration and sample code to really learn about your installation.
Speaker: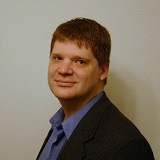 Independent
Data Systems Specialist
James has been working in the database arena in one form or another for the last 15 years. In order to improve his karma and reduce the likelihood of his next life being that of a paramecium, James is currently working with a non-profit HMO that deals exclusively with physically and development disabled, and also the frail elderly. In his spare time James catalogs various phonetic permutations of his last name. He is currently found over 3,530 distinct variations
 
 
Top Reasons to Attend
PASS Summit 2010

Over 160 technical sessions from the world's top SQL Server and BI experts
2 full days of deep-dive Pre- and Post-Conference Seminars
Networking with thousands of SQL Server MVPs, experts, Microsoft employees, and peers
Face-to-face support with the Microsoft CSS and SQLCAT teams
Ask the Experts Lounge
And much more!