Inside DAX
DAX (Data Analysis Expressions) is the language for the definition of calculation expressions in PowerPivot. It has syntax similar to Excel, but it also offers a set of features that are specific to PowerPivot. In this session we will see how DAX works, starting with a fast introduction of the syntax elements and spending most of the time understanding how evaluation context works, looking at both row context and filter context. This knowledge is fundamental to build more complex calculation and also to understand performance implications of different ways of writing DAX expressions to get the same results.
Speaker: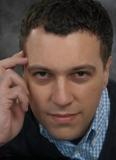 SQLBI
Consultant
Marco Russo is a consultant and trainer in Business Intelligence and software development. He has particular competence and experience of BI solutions in sectors like financial services (including complex OLAP designs in banking area), manufacturing and commercial distribution. Marco wrote "The many-to-many revolution" about multidimensional modeling, is one of the authors of the SQLBI Methodology and of the books "Microsoft PowerPivot for Excel 2010: Give Your Data Meaning", "Expert Cube Development with Microsoft SQL Server 2008 Analysis Services" and "LINQ Programming". He has been a speaker at previously editions of PASS Summit and Microsoft BI Conference (co-located with TechEd NA).
 
 
Top Reasons to Attend
PASS Summit 2010

Over 160 technical sessions from the world's top SQL Server and BI experts
2 full days of deep-dive Pre- and Post-Conference Seminars
Networking with thousands of SQL Server MVPs, experts, Microsoft employees, and peers
Face-to-face support with the Microsoft CSS and SQLCAT teams
Ask the Experts Lounge
And much more!