Where the bl**dy h*** are you? (Spatial Data Visualisation)
Ok, so this wasn't the best advert for Australian tourism, but it is a question often asked by data applications. We understood spatial data in SQL Server 2008, and we love the map functionality in SQL Server 2008 Reporting Services. But if you have a pile of addresses, how can you convert that into data that you can map? And how do you make a map that lets you zoom in and out? In this talk, Rob Farley looks at how to handle shape files in Report Builder 3.0, the Bing Maps functionality for searching for addresses and displaying a map, and how this can tie into the spatial types we've been seeing for the last couple of years. It may also include a venture into the world of Live Labs Pivot, investigating new and interesting ways to display your data.
Speaker: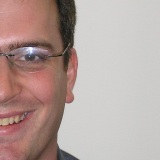 LobsterPot Solutions
Owner / Principal
Rob Farley runs LobsterPot Solutions, a Gold Partner SQL & BI consultancy in Adelaide, Australia. He presents regularly at PASS chapters and conferences such as TechEd Australia and SQLBits (UK), heads up the Adelaide SQL Server User Group, sits on the South Australian committee of the Australian Computer Society and has held Microsoft certifications since 1998 (including MCDBA, MCSD, MCPD and MCITP). He is an MCT and has been a SQL Server MVP since 2006. He has helped create several of the MCP exams, and wrote two chapters for the SQL Server MVP Deep Dives book, and created the PASS chapter map that can be found on the PASS website.
 
 
Top Reasons to Attend
PASS Summit 2010

Over 160 technical sessions from the world's top SQL Server and BI experts
2 full days of deep-dive Pre- and Post-Conference Seminars
Networking with thousands of SQL Server MVPs, experts, Microsoft employees, and peers
Face-to-face support with the Microsoft CSS and SQLCAT teams
Ask the Experts Lounge
And much more!