Use PowerShell to Get the Most out of SQL Server
PowerShell is the new scripting environment from Microsoft for managing server environments. Because PowerShell supports the .Net Framework, accessing SQL Server in a scripting environment is easier than ever before. Whether you need to access data or manage SQL Server, PowerShell makes it possible. This session will give an introduction to PowerShell, explain the basic ADO.Net objects required to connect with SQL Server, and demonstrate accessing SQL Server from PowerShell scripts, both from a data and a management perspective.
Want to get a preview of this all-day seminar? Get a one-hour taste at Allen White's "
Gather SQL Server Performance Data with PowerShell
" online webinar at 24 Hours of PASS.
Get more information on this seminar--including a full outline--from this post on Allen's blog
Speaker: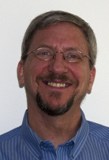 Upsearch Technology Services
Consultant/Mentor
Allen White is a consultant and mentor for Upsearch Technology Services in Northeast Ohio. He's spent over 35 years in IT and has been using Microsoft SQL Server since 1992 and is certified MCITP in SQL Server and MCT. Allen has been awarded Microsoft's MVP Award for the last three years. He's active in the Ohio North SQL Server User's Group and contributes in the MSDN Forums, answering questions about SMO and PowerShell, and maintains a blog at http://sqlblog.com/blogs/allen_white/default.aspx.
 
 
Top Reasons to Attend
PASS Summit 2010

Over 160 technical sessions from the world's top SQL Server and BI experts
2 full days of deep-dive Pre- and Post-Conference Seminars
Networking with thousands of SQL Server MVPs, experts, Microsoft employees, and peers
Face-to-face support with the Microsoft CSS and SQLCAT teams
Ask the Experts Lounge
And much more!