Introduction to SQL Server Statistics
Statistics are a key part of getting solid and repeatable performance and is easily just as important as having good indexes. Whether you're a DBA or trying to get by without one, this session will give you the information you need to know including how to create, manage, troubleshoot, and more!
Speaker: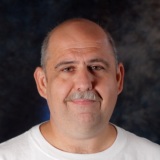 Fourdeuce Inc
DBA
Andy Warren is a SQL trainer focusing on basic administration and performance tuning, he runs the free SQLShare.com training site, is currently a SQL Server MVP, blogs daily at SQLAndy.com, started the SQLSaturday franchise, is co-President of the Orlando SQL Server Users Group, serves as a member of the Board of Directors of PASS, and was a founding partner in SQLServerCentral.com. In his remaining free time he's working on a book for first time managers.
 
 
Top Reasons to Attend
PASS Summit 2010

Over 160 technical sessions from the world's top SQL Server and BI experts
2 full days of deep-dive Pre- and Post-Conference Seminars
Networking with thousands of SQL Server MVPs, experts, Microsoft employees, and peers
Face-to-face support with the Microsoft CSS and SQLCAT teams
Ask the Experts Lounge
And much more!