Hardware 201: Selecting and Sizing Database Hardware for OLTP Performance
The foundation of database performance is the underlying server hardware and storage subsystem. Even the best designed and optimized database application can be crippled by an inadequate hardware and storage infrastructure. Recent advances in new processors and chipsets, along with improvements in magnetic and SSD storage have dramatically changed the evaluation and selection process compared to the past. Many database professionals struggle to keep up with new technology and often simply let someone else make their hardware selection and sizing decisions. Unfortunately, the DBA usually gets the blame for any performance issues that crop up later. Don't let this happen to you! This session covers current and upcoming hardware from both Intel and AMD and gives you the tools and resources to make better hardware selection decisions to support SQL Server OLTP workloads.
Speaker: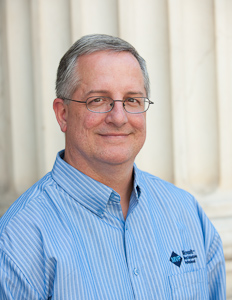 NewsGator Technologies, Inc
Database Architect
Glenn works as a Database Architect at NewsGator Technologies in Denver, CO. He is a SQL Server MVP, and he has a whole collection of Microsoft certifications, including MCITP, MCDBA, MCSE, MCSD, MCAD, and MCTS, which proves that he likes to take tests. His expertise includes DMVs, high availability, hardware selection, full text search, and SQL Azure. He is also an Adjunct Faculty member at University College - University of Denver, where has been teaching since 2000. He recently completed the Master Teacher Program at Denver University - University College. He is the author of two chapters in the book SQL Server MVP Deep Dives, and blogs regularly at http://glennberrysqlperformance.spaces.live.com.
 
 
Top Reasons to Attend
PASS Summit 2010

Over 160 technical sessions from the world's top SQL Server and BI experts
2 full days of deep-dive Pre- and Post-Conference Seminars
Networking with thousands of SQL Server MVPs, experts, Microsoft employees, and peers
Face-to-face support with the Microsoft CSS and SQLCAT teams
Ask the Experts Lounge
And much more!