Don't Wait Consolidate
This session is intended for both decision makers and SQL Server DBAs. Do SQL Servers suddenly appear all over your organization and are you thinking about consolidating? More and more are talking about consolidation and especially virtualizing, but beware it can become a very expensive experience in licenses to Microsoft. I will try to give my recipe on how to consolidate your SQL Server environment. - Do you know all your servers? - Do you know the amount of resources they use? - Are you in control of versions? - Are you in control of access to the databases? - Are you in control of the developers? Per Andersen from the insurance agency IF, will give a brief description of how they have consolidated nearly 180 SQL Servers to 20 in one year
Speaker: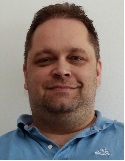 Miracle A/S
Senior Consultant
Having been a SQL Server DBA for more than a decade, Jesper is one of the heavy guys in the Danish SQL Server field. Jesper joined Miracle three years ago and has since then developed efficient techniques for helping customers save time, money and energy by consolidating their SQL Server intallations. Apart from consolidation Jesper enjoys the occasional Backup/Restore game helping customers realize that what they thought was lost for ever still can be digged out from the belly of SQL Server. As if the above shouldn't keep Jesper busy he is also known to take on DB2 tasks from time to time.
 
 
Top Reasons to Attend
PASS Summit 2010

Over 160 technical sessions from the world's top SQL Server and BI experts
2 full days of deep-dive Pre- and Post-Conference Seminars
Networking with thousands of SQL Server MVPs, experts, Microsoft employees, and peers
Face-to-face support with the Microsoft CSS and SQLCAT teams
Ask the Experts Lounge
And much more!