Automating SQL Buildouts with Hyper-V and SQL Server 2008 R2
SQL Server 2008 R2 introduced support for Sysprep for a SQL Server installation. This is a big leap in manageability of virtualized SQL Server environments. Sysprep allows you to roll out a preconfigured base image for virtual servers that can be easily completed on roll-out of the image to a new virtual server. This session will demonstrate how to implement the new Sysprep functionality in SQL Server 2008 R2 when partnered with Hyper-V virtual server. The session will also explore ways to automate the rollout of the process of completing the SQL Server installation as part of the rollout process.
Speaker: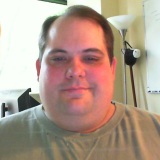 Microsoft Corp.
Sr. Database Administration
Robert has worked with SQL Server for 10+ years and became a Certified Master in early 2010. He is a Sr. Production DBA at Microsoft for PQO (Product Quality & Online) Operations and serves as technical lead of the SQL Virtual Team for CSS's PQO Operations Team. Robert co-authored SQL Server 2008 Mirroring published in 2009 by Apress, Inc. Robert can be found on Twitter as @SQLSoldier and blogs at http://www.sqlsoldier.com Robert enjoys spending time with his wife and 2 German Shepherds, playing live poker, and reading and writing horror fiction. Robert's horror fiction can be found online at http://www.writerscafe.org/Rawhide. He is currently writing a book tentatively titled Dead on Arrival.
 
 
Top Reasons to Attend
PASS Summit 2010

Over 160 technical sessions from the world's top SQL Server and BI experts
2 full days of deep-dive Pre- and Post-Conference Seminars
Networking with thousands of SQL Server MVPs, experts, Microsoft employees, and peers
Face-to-face support with the Microsoft CSS and SQLCAT teams
Ask the Experts Lounge
And much more!