Deadlock Detection, Troubleshooting, and Prevention
As an enterprise application grows and load increases, some concurrency issues are bound to surface. Deadlocks are one of the more aggravating of this class of problems. Fortunately, each release of SQL Server includes better tools for troubleshooting deadlocks. Trevor will provide a strong foundation on deadlocks and then demonstrate approaches for handling them in SQL Server 2000, 2005, 2008/2008 R2.
Speaker: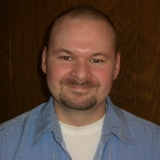 Terremark Worldwide, Inc.
SQL Server Escalation DBA
Trevor Barkhouse is an Escalation DBA for Terremark Worldwide, Inc., a leading global provider of IT infrastructure services. His passions are automation, performance tuning, and troubleshooting. Trevor is very active in the community. In addition to recently finishing a term on the board of directors of the North Texas SQL Server Users Group, he has spoken at many user group meetings, four SQLSaturday events, and at the 2009 PASS Community Summit.
 
 
Top Reasons to Attend
PASS Summit 2010

Over 160 technical sessions from the world's top SQL Server and BI experts
2 full days of deep-dive Pre- and Post-Conference Seminars
Networking with thousands of SQL Server MVPs, experts, Microsoft employees, and peers
Face-to-face support with the Microsoft CSS and SQLCAT teams
Ask the Experts Lounge
And much more!