What's the "DAP" methodology for the DBA all about?
In this session, you will learn how to leverage the Utility Control Point and Data-tier applications within SQL Server 2008 R2 to Detect problems, Automate solutions, and Practice prevention using the DAP methodology. You'll also see what enhancements are planned for the next major release of SQL Server.
Speaker: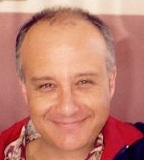 Microsoft Corp.
Program Manager
Clifford has been a program manager in SQL Server since 2002. Among other things, he was the active PM for "system views", "DMVs", "DDL triggers", and "resource database" during the 9.0 release. During the 10.0 release, Clifford was off working on an incubation project. For the 10.5 release, he focused on multi-instance manageability and SQL management packs.
 
 
Top Reasons to Attend
PASS Summit 2010

Over 160 technical sessions from the world's top SQL Server and BI experts
2 full days of deep-dive Pre- and Post-Conference Seminars
Networking with thousands of SQL Server MVPs, experts, Microsoft employees, and peers
Face-to-face support with the Microsoft CSS and SQLCAT teams
Ask the Experts Lounge
And much more!