REPLAY - Virtualization and SAN Basics for DBAs
These two technologies can make a very big – and very bad – difference in how your SQL Server performs. Wouldn't it be great if you could get the real, honest lowdown from a virtualization administrator, a SAN administrator, and a DBA? Wouldn't it be even better if one person had done all three, and could give you the pros and cons of each point of view? That person is Brent Ozar, a Microsoft Certified Master who's been there and done that.
Speaker: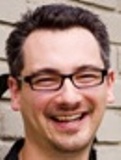 SQLskills
Principal Consulting Partner
Brent Ozar is a Microsoft Certified Master and a SQL Server MVP. He works with Paul Randal and Kimberly Tripp as a consultant and trainer at SQLskills. Brent has a decade of broad IT experience, including management of multi-terabyte data warehouses, storage area networks and virtualization. In his current role, Brent specializes in performance tuning, disaster recovery and automating SQL Server management. Previously, Brent spent two years at Southern Wine & Spirits, a Miami-based wine and spirits distributor. He has experience conducting training sessions, has written several technical articles, and blogs prolifically at http://www.BrentOzar.com. He is a regular speaker at PASS events and co-author of the book, "Professional SQL Server 2008 Internals and Troubleshooting" at http://sqlservertroubleshooting.com.
 
 
Top Reasons to Attend
PASS Summit 2010

Over 160 technical sessions from the world's top SQL Server and BI experts
2 full days of deep-dive Pre- and Post-Conference Seminars
Networking with thousands of SQL Server MVPs, experts, Microsoft employees, and peers
Face-to-face support with the Microsoft CSS and SQLCAT teams
Ask the Experts Lounge
And much more!