Introduction to the Entity Framework
ADO.NET Entity Framework 4 (EF4) is Microsoft's recommended data access layer for new applications. Come see how EF4 enables new capabilities to leverage multiple development approaches, for example the use of code-first, model-first, and database-first. Hear how, regardless of the development approach, developers will benefit from EF4 and the deep integration with the rest of the Microsoft .NET Framework, such as Microsoft ASP.NET MVC, Dynamic Data, and Windows Presentation Foundation.
Speaker: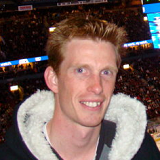 Microsoft
Program Manager
I'm based in Redmond WA and work as a Program Manager on the ADO.Net Entity Framework team at Microsoft. Prior to joining Microsoft I worked as a Dev Lead for a small development team supporting the Federal Group (a tourism company) in my home state of Tasmania, Australia. My hobbies include snowboarding, mountain biking, horse riding, rock climbing and pretty much anything else that involves being active. The primary focus of my life however is to follow Jesus as best as I am able.
 
 
Top Reasons to Attend
PASS Summit 2010

Over 160 technical sessions from the world's top SQL Server and BI experts
2 full days of deep-dive Pre- and Post-Conference Seminars
Networking with thousands of SQL Server MVPs, experts, Microsoft employees, and peers
Face-to-face support with the Microsoft CSS and SQLCAT teams
Ask the Experts Lounge
And much more!