Getting SAN admins good metrics to set up LUN's which maximize SQL Server performance
There is typically an ocean of divide between the metrics SAN administrators require in order to set up LUN's on their SAN's and the information DBA's typically have at their disposal. Many of the performance books and online articles try to equate OS counters directly to IO/sec; however as this talk will demonstrate certain statistical and mathematical formulae need to be used in order to get this right. This session describes exactly what to gather and then, using sampling statistical techniques as well as Fourier transform equations in Excel, it will be shown just how to convert the gathered metrics into average and peak loads understandable in SAN parlance telling the SAN administrator exactly what needs to be planned for. Finally, it will be shown exactly how to measure seemingly under-performing SAN's in order to derive the precise amount by which they are under-performing.
Speaker: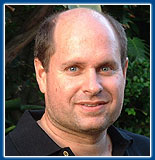 Idera
Product Architect
Brett Hawton is product architect for SQL Server products at Idera. Brett has worked with the internals of SQL Server since the 6.0 release. The products that Brett has designed and developed over the years currently run on hundreds of thousands of SQL Server's worldwide.
 
 
Top Reasons to Attend
PASS Summit 2010

Over 160 technical sessions from the world's top SQL Server and BI experts
2 full days of deep-dive Pre- and Post-Conference Seminars
Networking with thousands of SQL Server MVPs, experts, Microsoft employees, and peers
Face-to-face support with the Microsoft CSS and SQLCAT teams
Ask the Experts Lounge
And much more!