SQLCAT: SQL Azure Learning from Real-World Deployments
SQL Azure was released in January, 2010 and this session will discuss the learnings from a few of our first live, real-world implementations. We will showcase a few customer implementations by discussing their architecture and the features required to make them successful on SQL Azure. The session will cover our lessons learned and best practices on SQL Azure connectivity, sharding and partitioning, database migration and troubleshooting techniques. This is a 300 level session requiring an intermediate understanding of SQL Server
Speaker:
,

Microsoft Corp.
Program Manager
Cihan Biyikoglu is a Program Manager in SQL Azure focused on the programmability surface for SQL Azure. Prior to joining the SQL Azure team, Cihan was the program manager at Microsoft HealthVault platform and SQL Server as part of the SQLCAT team. Before joining Microsoft, Cihan worked on database technologies including Illustra and Informix Dynamic Server at Informix. Cihan Biyikoglu has a masters in Database Systems from University of Westminster in the UK and Computer Engineering degree from Yildiz Technical University in Turkey.
,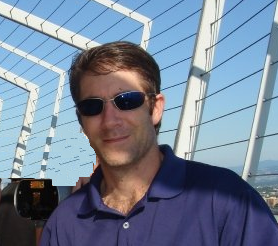 Microsoft Corp.
Principal Program Manager
Michael Thomassy is a Principal Program Manager in the Microsoft SQL Server development team. Since joining Microsoft in 1995, Michael has been an Architect in Microsoft Consulting Services and Microsoft Technology Centers leading many large scale SQL Server implementations with dozens of Fortune 500 companies. In 2006, Michael joined the SQL Server Customer Advisory Team designing the largest and most complex SQL Server implementations specializing in OLTP, VLDB and HA. Some recent customer projects include working with Johns Hopkins University & MSResearch on PAN-STARRS creating the largest astronomical catalog (100TB) of the universe, helping architect 2 of the largest production Service Broker implementations in the world at MySpace and Bank Itau, and working with our first set of SQL Azure customers in the Cloud!
 
 
Top Reasons to Attend
PASS Summit 2010

Over 160 technical sessions from the world's top SQL Server and BI experts
2 full days of deep-dive Pre- and Post-Conference Seminars
Networking with thousands of SQL Server MVPs, experts, Microsoft employees, and peers
Face-to-face support with the Microsoft CSS and SQLCAT teams
Ask the Experts Lounge
And much more!