SQLCAT: Largest SQL Server Projects in the world
How do they scale; do they scale up or scale out? How are High Availabilty and Disaster Recovery architected? Are there any common techniques that bring the largest gain? This session is intended for people interested in learning how we have solved some very hard problems in the database tier. Take the lessons we have learned back to your business to improve your solutions.
Speaker:
Microsoft - SQL Server Product Group
Principal Program Manager
Kevin Cox has been working in the database field for over 30 years and with Microsoft SQL Server since 1987 (version 1.0 from Sybase). He is on the Microsoft SQL Server Customer Advisory Team and feels lucky to be working on the largest SQL Server projects in the world.
,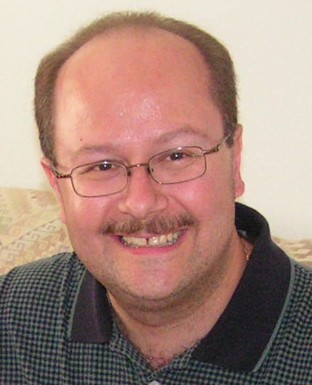 Microsoft
Principal Program Manager
Nicholas Dritsas has been working with SQL Server and Business Intelligence for the past 11+ years as part of Microsoft Consulting Services and SQL Server Product Group. In his time at MCS, he acted as a Lead Architect to a number of Fortune 500 SQL Server and BI implementations, including Hilton Hotels, Nestle USA and Walt Disney. Since 2006, he joined the SQL Server's Customer Advisory Team working with the largest and most complex SQL Server and BI projects in Asia. Nicholas has presented numerous times in internal and external events and conferences around BI subjects and best practices.
,
Microsoft Corporation
Principal Program Manager Lead
Srik Raghavan is a Principal Lead Program Manager in the SQL Server Core Engine PM team focusing on scalable query processing. Srik has been in the software industry for 17 years primarliy developing products targeted for the enterprise and with Microsoft SQLServer team since 2003. Much of his career has been spent on data processing and data management applications. He spent the early part of his career working on Relational Database Servers at Informix and was a member of the team that built Informix' scale out product. Subsequently he worked at a startup Everypath Inc. that provided mobile solutions (connected and disconnected) to the enterprise. Srik has a Masters degree in Computer Science from the University of Arizona and a special interest in distributed systems.
 
 
Top Reasons to Attend
PASS Summit 2010

Over 160 technical sessions from the world's top SQL Server and BI experts
2 full days of deep-dive Pre- and Post-Conference Seminars
Networking with thousands of SQL Server MVPs, experts, Microsoft employees, and peers
Face-to-face support with the Microsoft CSS and SQLCAT teams
Ask the Experts Lounge
And much more!