SQLCAT: PDW Data Loading Strategies
In this session, we will discuss lessons learned loading data into PDW using SSIS and the DWLOADER bulk copy utility. You will learn about exploiting the power and speed of CTAS to perform inserts and updates coupled with partition switching. You will also learn about differences between loading distributed vs. replicated tables. Finally, you will learn about loading PDW using ETL vs. ELT.
Speaker:
Microsoft
Senior Program Manager
Carl is a Senior Program Manager on the SQL Server Customer Advisory Team, and is an Extended Customer Program Manager with the Reporting Services and Integration Services product groups. Carl works closely with internal and external customers to develop solutions and validate SQL Server business intelligence best practices for working with large scale and complex BI solutions. Carl has worked with Microsoft SQL Server for over 13 years as a consultant, mentor, writer, speaker and trainer. Carl has written several SQL Server books and numerous technical white papers, has presented at many SQL Server conferences, and has provided mentoring and consulting services for numerous companies around the world.
,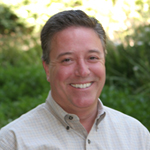 Microsoft
Principal Program Mgr
Jesse has over 20 years of experience in the applications development of Business Intelligence arena, having been responsible for one of the first implementations of a VLDB for the Taco Bell Corporation in the mid-1980s. More recently, Jesse was a Principal Engineer with Hyperion Solutions (Formerly Brio), and was responsible for implementation consulting and sales of enterprise-wide business intelligence and analysis technology to Fortune 500 corporations. At DATAllegro, Jesse was Vice President of Product Marketing and Proof of Concept, focused on proving the value of appliance-based solutions in today's VLDB data warehousing environments. Today, Jesse is a Principal Group Program Lead with Microsoft on the Customer Advisory Team (CAT) working closely with prospects for the implementation of SQL Server Parallel Data Warehouse. Jesse holds a Bachelor of Science degree in Computer Information Systems from Arizona State University.
,

Microsoft
Program Manager II
Murshed Zaman is a SQL CAT Program Manager working with PDW product unit. Murshed's overall data warehousing experience spans more than 10 years specializing in telecommunications, retail, web analytics and supply chain management. He has worked with Massively Parallel Processing (MPP) systems for over 4 years. In PDW, his main focus areas are design architecture, Distributed-SQL plans, and failover. Murshed has helped create the early documentation around SQL Server Fast Track Data Warehouse and has been a technical reviewer of many documents on SQLCAT website.
,
Microsoft Corporation
Principal Architect
I have been in the Software Industry for 13 years including 5 with Microsoft. Am currently working in the Microsoft IT BI Engineering Organization on the Enterprise Data Warehouse project. I have participated in TAP programs (early adopter release programs) since the SQL Server 7.0 release. My wife and I moved to Washington state 5 years ago from Minnesota. We have 3 kids and currently reside in Sammamish, WA.
 
 
Top Reasons to Attend
PASS Summit 2010

Over 160 technical sessions from the world's top SQL Server and BI experts
2 full days of deep-dive Pre- and Post-Conference Seminars
Networking with thousands of SQL Server MVPs, experts, Microsoft employees, and peers
Face-to-face support with the Microsoft CSS and SQLCAT teams
Ask the Experts Lounge
And much more!