Top 10 Query Optimizer Topics for Better Query Performance
This session will show you how a better understanding of how the Query Optimizer works can help you to improve the performance of your queries. I will show you the top 10 Query Optimizer topics that can give you the most benefit by focusing both on concepts and practical solutions. The SQL Server Query Optimizer is a cost-based optimizer whose job it is to analyze the possible execution plans for a query, estimate the cost of these plans and select the one with the lowest cost. So a better knowledge of how the Query Optimizer works can help both database developers and administrators to get better performance from their databases. Several areas of the query processor will be covered, everything from troubleshooting query performance problems and identifying what information the Query Optimizer needs to do a better job to the extreme cases where, because of the its limitations, the Query Optimizer may not give you a good plan and you may need to take a different approach.
Speaker: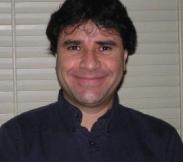 N/A
Senior Database Administrator
Benjamin Nevarez is a database professional based in Los Angeles, California. He has more than 15 years of experience with relational databases and has been working with SQL Server since version 6.5. Benjamin has been the technical editor of the two latest Kalen Delaney's books including "SQL Server 2008 Internals". He holds a Master's Degree in Computer Science and has been a speaker at several technology conferences, including the PASS Community Summit. He's just finished writing the book "Inside the SQL Server Query Optimizer" which will be available at the PASS Summit. He can be reached at BNevarez at SQLServerInternals dot com.
 
 
Top Reasons to Attend
PASS Summit 2010

Over 160 technical sessions from the world's top SQL Server and BI experts
2 full days of deep-dive Pre- and Post-Conference Seminars
Networking with thousands of SQL Server MVPs, experts, Microsoft employees, and peers
Face-to-face support with the Microsoft CSS and SQLCAT teams
Ask the Experts Lounge
And much more!