SQL Server Mission-Critical: Security
The one-day 300-level seminar focuses on the various security features available in SQL Server 2008 to help you satisfy your compliance requirements, whether from HIPAA, PCI DSS, Sarbanes-Oxley Act, or any other industry governing body. Throughout the seminar will be exposed to the security principles and various tools in the SQL Server 2008 environment through a series of demonstrations. Participants will learn about key topics including: Secure installation and configuration of SQL08, managing access and range of user control at both the instance and database level, setup and management of certificates and asymmetric keys, setup of secure communications to and from SQL08, setup of transparent database encryption, creation of SQL Server Agent jobs with varying roles and proxies and auditing with SQL Server Audit/C2 Audit Tracing/DDL and Logon Triggers, Security best practice methodologies are emphasized in the speaker content and demonstrations. The seminar covers a broad spectrum of features and highlights key areas required for building a secure database environment in real-world scenarios. Throughout the seminar and where appropriate, feature availability in SQL Server versions – Developer, Standard, Enterprise, as well as key feature differences between SQL Server 2005 and SQL Server 2008\2008R2 will be explained. Learn from the best: this content was developed by Scalability Experts, who are well-renowned for their enterprise SQL Server consulting services.
Speaker: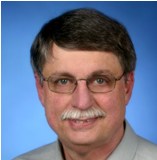 Scalability Experts
Architect
Roger Wolter is an architect for Scalability Experts. Prior to joining SE, he worked for 12 years at Microsoft where his projects included COM+, SQLXML, Soap Toolkit, SQL Server Service Broker, XML Datatype, HTTP Endpoints, SQL Server Express, and Master Data Management. Before Microsoft, he worked as a developer, dev manager and architect in Minneapolis MN.
 
 
Top Reasons to Attend
PASS Summit 2010

Over 160 technical sessions from the world's top SQL Server and BI experts
2 full days of deep-dive Pre- and Post-Conference Seminars
Networking with thousands of SQL Server MVPs, experts, Microsoft employees, and peers
Face-to-face support with the Microsoft CSS and SQLCAT teams
Ask the Experts Lounge
And much more!