SQL Server Mission-Critical: Manageability
This one-day 300-level seminar provides students with the knowledge to help efficiently manage their Microsoft SQL Server 2008 database server. Some of the Manageability topics covered include: working with the various SQL08 R2 Management tools, managing data files and log files, designing & implementing efficient backup and restore strategies, understanding configuration options, securing a SQL08 database, setting up a central management server, leverage policy-based management for compliance, storage optimization, using Resource Governor, and automating administrative tasks using maintenance plans and SQL Server Agent. Various best practices and methodologies are demonstrated within the demos highlighted in seminar material with special emphasis on managing and maintaining large databases greater than 10TB. Learn from the best: this content was developed by Scalability Experts, who are well-renowned for their enterprise SQL Server consulting services.
Speaker: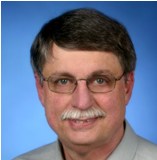 Scalability Experts
Architect
Roger Wolter is an architect for Scalability Experts. Prior to joining SE, he worked for 12 years at Microsoft where his projects included COM+, SQLXML, Soap Toolkit, SQL Server Service Broker, XML Datatype, HTTP Endpoints, SQL Server Express, and Master Data Management. Before Microsoft, he worked as a developer, dev manager and architect in Minneapolis MN.
 
 
Top Reasons to Attend
PASS Summit 2010

Over 160 technical sessions from the world's top SQL Server and BI experts
2 full days of deep-dive Pre- and Post-Conference Seminars
Networking with thousands of SQL Server MVPs, experts, Microsoft employees, and peers
Face-to-face support with the Microsoft CSS and SQLCAT teams
Ask the Experts Lounge
And much more!