SQLDIAG and SQLNexus
SQLDIAG is a great tool that was introduced in SQL Server 2005 to help co-ordinate the collection of perfmon logs and SQLTraces as well as gathering other system data. In this session you'll learn how to configure, customize and run SQLDIAG as well as the perfstats script from Microsoft which adds locking, blocking and wait stats to the list of collectors that SQLDIAG co-ordinates. This tool is one of the secrets of the trade for efficient data collection and this session is a must for anyone not using it extensively already. Using the output from sqldiag we'll then look at SQLNexus to analyze the results. I'll show you how to configure, run and draw conclusions from the reports created by this tool which is by far the most useful piece of software in the troubleshooting kit bag of people that have taken the time to learn it. This session is based on 2 chapters from Professional SQL Server 2008 Internals and Troubleshooting.
Speaker: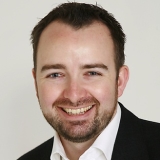 Coeo Ltd
Technical Director
Christian Bolton is the Technical Director for Coeo Ltd, a leading provider of SQL Server Managed Support and Consulting to organisations in the UK and Europe. Prior to this, Christian worked for 5 years as a Senior Premier Field Engineer for Microsoft UK working with some of Microsoft's biggest customers. He is a Microsoft Certified Architect, Certified Master and MVP for SQL Server, and lead author of Professional SQL Server 2008 Internals and Troubleshooting. He works out of London and lives in the south of England with his wife and children and can be contacted through http://coeo.com.
 
 
Top Reasons to Attend
PASS Summit 2010

Over 160 technical sessions from the world's top SQL Server and BI experts
2 full days of deep-dive Pre- and Post-Conference Seminars
Networking with thousands of SQL Server MVPs, experts, Microsoft employees, and peers
Face-to-face support with the Microsoft CSS and SQLCAT teams
Ask the Experts Lounge
And much more!