What Happened? Auditing, Tracking, and Change Monitoring Technologies in SQL Server 2008
Regulatory bodies...end-users...your boss. They all want answers. Many questions are easy enough to deal with: "Did someone drop my view?" Others are a bit trickier: "What was the previous value of this row?" And some are seemingly impossible: "Who selected the data from this table over the past week?" For many DBAs, the answer to some or all of these questions is often "Umm..." But don't blame yourself; getting this information in SQL Server has never been easy—until now. SQL Server 2008 ships with new features designed to help you track and report on what happened, who did it, and when. In this session, you will learn about Change Tracking, Change Data Capture, and SQL Server Audit. Each provides a distinct set of capabilities and has specific strengths and weaknesses. Looking at all three in turn, you will see how they work and where you can leverage them in your SQL Server infrastructure. If you're used to saying "Umm..." get ready to say "I'll be right back with the answer."
Speaker: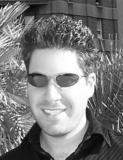 SQLblog.com
Database Consultant
Adam Machanic is a Boston-based independent database consultant, writer, and speaker. Adam has written for numerous Web sites and magazines, including SQLblog, Simple Talk, Search SQL Server, SQL Server Professional, CoDe, and VSJ. He has also contributed to several books on SQL Server, including "SQL Server 2008 Internals" (Microsoft Press, 2009) and "Expert SQL Server 2005 Development" (Apress, 2007). Adam regularly speaks at user groups, community events, and conferences on a variety of SQL Server and Microsoft .NET-related topics. He is a Microsoft Most Valuable Professional (MVP) for SQL Server, Microsoft Certified IT Professional (MCITP), and a member of the INETA North American Speakers Bureau.
 
 
Top Reasons to Attend
PASS Summit 2010

Over 160 technical sessions from the world's top SQL Server and BI experts
2 full days of deep-dive Pre- and Post-Conference Seminars
Networking with thousands of SQL Server MVPs, experts, Microsoft employees, and peers
Face-to-face support with the Microsoft CSS and SQLCAT teams
Ask the Experts Lounge
And much more!