Si Se Puede! Achieving Separation of Duties with SQL Server
SQL Server provides a rich set of security features that allow customers to satisfy their security goals. Everything from encrypting sensitive data to recording all activity within a particular database is easily attainable with the features introduced in 2008. However, one topic that many struggle with is in the area of Separation of Duties, sometimes called Role Separation. The subject frequently comes up when facing regulatory compliance, usually in the form of "How do I prevent my administrators from seeing my data?" While SQL Server does not provide a packaged solution to facilitate Separation of Duties, it does provide functionality that allows Separation of Duties to be achieved. Come to this session to understand how to leverage the functionality available in SQL Server implemented through free community tools and achieve all of your compliance goals.
Speaker: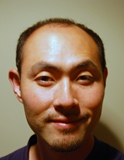 Microsoft
Senior Program Manager
Il-Sung Lee is a Senior Program Manager for the Engine team in the SQL Server product group and is the PM owner for SQL Server Engine Security component. Il-Sung has over twelve years of experience in the database industry as a developer and a program manager focusing on database security and database communications. His current focus is to advance the capabilities of SQL Server in areas such as authentication, authorization, cryptography, audit, and data leak prevention. He is a regular presenter at TechEd and SQLPASS and has spoken at numerous other domestic and international conferences over the past several years. Il-Sung graduated with an M.Eng degree from McGill University and subsequently worked for several years at IBM in their Information Management group prior to joining Microsoft, initially with the SQL Server Protocols team before moving to the Core Security Infrastructure area.
,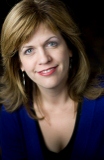 Microsoft
Technology Specialist Data Platform
Lara Rubbelke brings her passion for architecting, implementing and improving SQL Server solutions to the community as a Technology Specialist for Microsoft. Many know Lara from her work on the EPM Framework, a popular solution to extent Policy Based Management to the Enterprise. Her expertise involves both OLTP and OLAP systems, data management, performance tuning, encryption, ETL, and the BI lifecycle. She is an active board member of the MN chapter of PASS and regularly delivers technical presentations at local, regional and national conferences, user groups and webcasts. Notably, Lara has presented at Tech Ed, the PASS Summit, the SQL Server Launch, and delivered webcasts on MSDN and TechNet. Prior to joining Microsoft, Lara was a Microsoft Most Valuable Professional (MVP).
 
 
Top Reasons to Attend
PASS Summit 2010

Over 160 technical sessions from the world's top SQL Server and BI experts
2 full days of deep-dive Pre- and Post-Conference Seminars
Networking with thousands of SQL Server MVPs, experts, Microsoft employees, and peers
Face-to-face support with the Microsoft CSS and SQLCAT teams
Ask the Experts Lounge
And much more!