Expert Query Performance Troubleshooting
This talk will focus on query performance troubleshooting starting with Query Processor. We will focus specifically on sources of sub-optimal plans and how to detect them; : excessive recompiles, long compiles, memory gating mechanisms during compile, memory grant mechanisms during execution and possible ways to prevent and/or workaround some of the stated problems.
Speaker: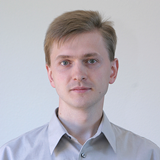 Microsoft Corp.
Sr. Program Manager
Boris Baryshnikov is a program manager in the Microsoft SQL Server Engine group. Reliable and predictable query processing is one of his current areas of responsibility. Prior to that Boris led the SQL Server 2008 Resource Governor project. Boris also worked on various feature areas including SQL Server Failover Clustering, SQL OS Memory Management and performance troubleshooting.
,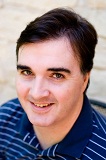 Microsoft Corp.
Architect
Conor Cunningham is an Architect on the SQL Server Query Processing team. He is the author of the Query Optimizer chapter in the SQL Server 2008 Internals book as well as a number of peer-reviewed academic papers and patents in the field of query processing and query optimization. In addition to building the frameworks behind many of the features you use today, Conor also works with large customers on performance problems with their queries.
 
 
Top Reasons to Attend
PASS Summit 2010

Over 160 technical sessions from the world's top SQL Server and BI experts
2 full days of deep-dive Pre- and Post-Conference Seminars
Networking with thousands of SQL Server MVPs, experts, Microsoft employees, and peers
Face-to-face support with the Microsoft CSS and SQLCAT teams
Ask the Experts Lounge
And much more!